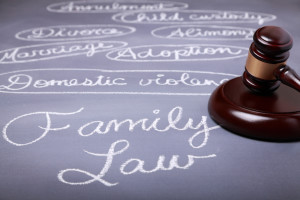 Getting the Help You Need
New families and those facing communication, parenting, or other challenges deserve individualized attention and services specifically designed for them. Julia starts out talking with you by phone to figure out what type or types of services might be most appropriate. Her flexibility and versatility means families aren't expected to fit into specific service models. Instead, you can work with Julia to figure out what the best approach might be for your situation and your resources.
Accessible and Efficient Approaches
Utilizing technology to eliminate unnecessary steps, simplify the process, and make it easier to meet together in separate locations and to stay in touch without having to travel long distances means Julia can keep costs down. She's dedicated to making high-quality services available to people and will work with you to figure out what might be the most effective way for you to accomplish your goals.
Experience, Education, Expertise
As an attorney/social worker/mediator, Julia's integrated approach to her work provides clients with access to legal information combined with a deep understanding of the emotional aspects of family conflict, the impact of trauma, and children's developmental needs. Julia values the personal experience and expertise clients bring to this work. She seeks to understand that perspective and to provide clients with tailored approaches based on her expertise developed through years of professional experience.
Julia's flexible, integrated approach to working with clients means she helps identify the best way to approach each particular situation. For some, that means working together and for others, a one-on-one approach will make the most sense.